Transition Sentinel NX Review, If you're an avid mountain biker in search of a versatile and capable ride, the Transition Sentinel NX should definitely be on your radar. This all-mountain bike is designed to handle a variety of terrains and riding styles, making it a reliable companion for any adventure. In this review, we will dive deep into the features, performance, and overall riding experience of the Transition Sentinel NX. So, tighten your helmet and get ready for an exhilarating ride!
The Transition Sentinel NX is a true trail-blazer, offering a perfect balance between agility and stability. With its well-thought-out design and high-quality components, this bike is built to withstand the rigors of aggressive trail riding. Whether you're tackling technical climbs or ripping down steep descents, the Sentinel NX delivers a smooth and responsive ride that will leave you craving more.
Riding Impressions – Pedaling and Climbing
When it comes to pedaling and climbing, the Transition Sentinel NX doesn't disappoint. Thanks to its efficient suspension system and thoughtful geometry, the bike delivers a solid platform for powering up the trails. The anti-squat properties ensure minimal pedal bob, allowing you to maintain momentum and conquer challenging uphill sections with ease.
Descending with Confidence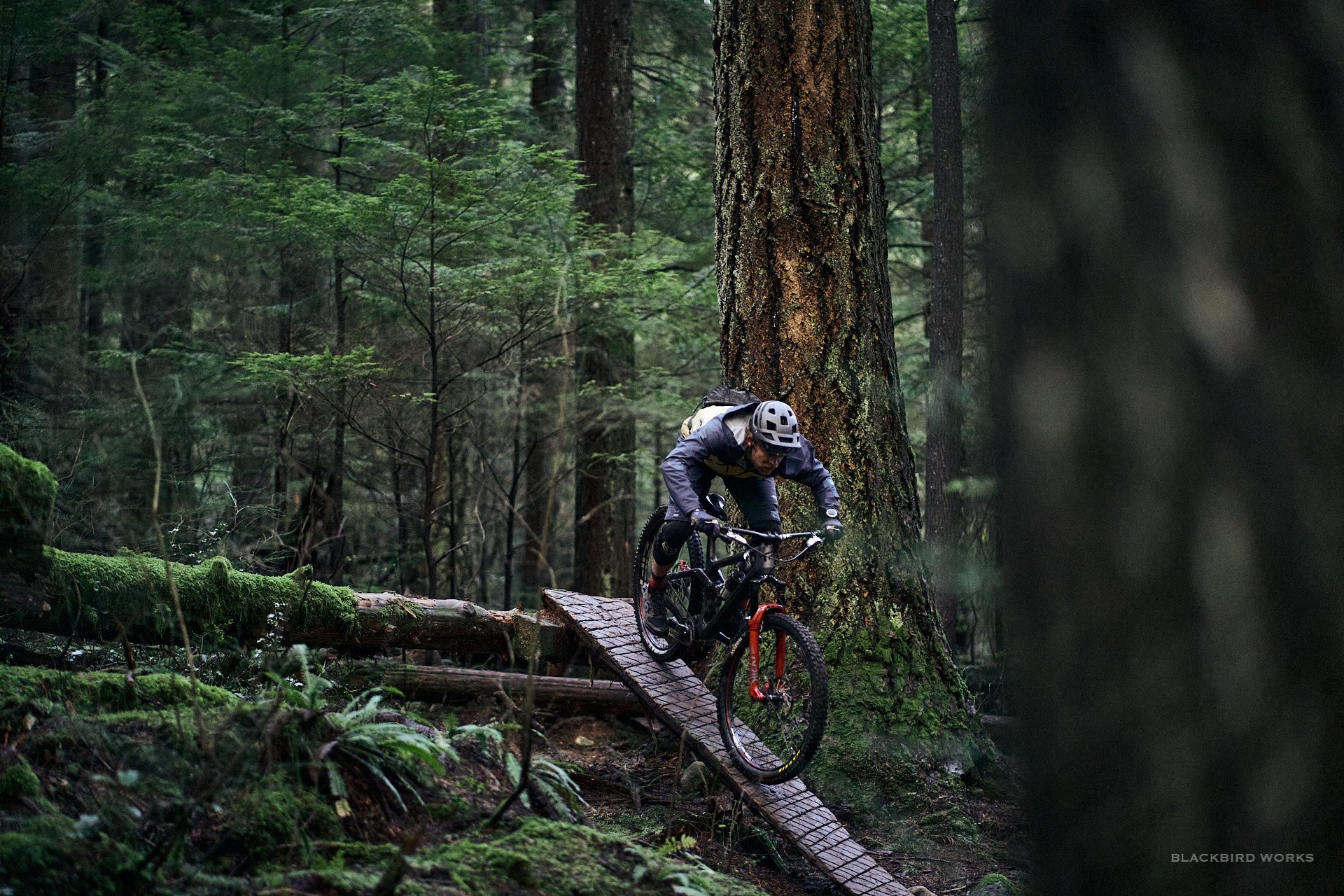 The Transition Sentinel NX truly shines when it's time to unleash your inner downhill demon. With its long wheelbase, slack head angle, and generous suspension travel, this bike eats up rough terrain and inspires confidence on technical descents. The progressive suspension ensures a smooth ride, soaking up big hits and keeping you in control even when the trail gets rowdy.
Transition Sentinel Test Bike Specs
To truly understand the capabilities of the Transition Sentinel NX, let's take a closer look at its specifications:
| Specification | Details |
| --- | --- |
| Frame | Aluminum Alloy |
| Fork | RockShox Lyrik Select |
| Rear Shock | RockShox Super Deluxe Select+ |
| Drivetrain | SRAM NX Eagle 12-speed |
| Brakes | SRAM Guide T |
| Wheel Size | 29″ |
| Tire Clearance | Up to 2.5″ |
| Travel | 140mm (rear), 160mm (front) |
Speed Balanced Geometry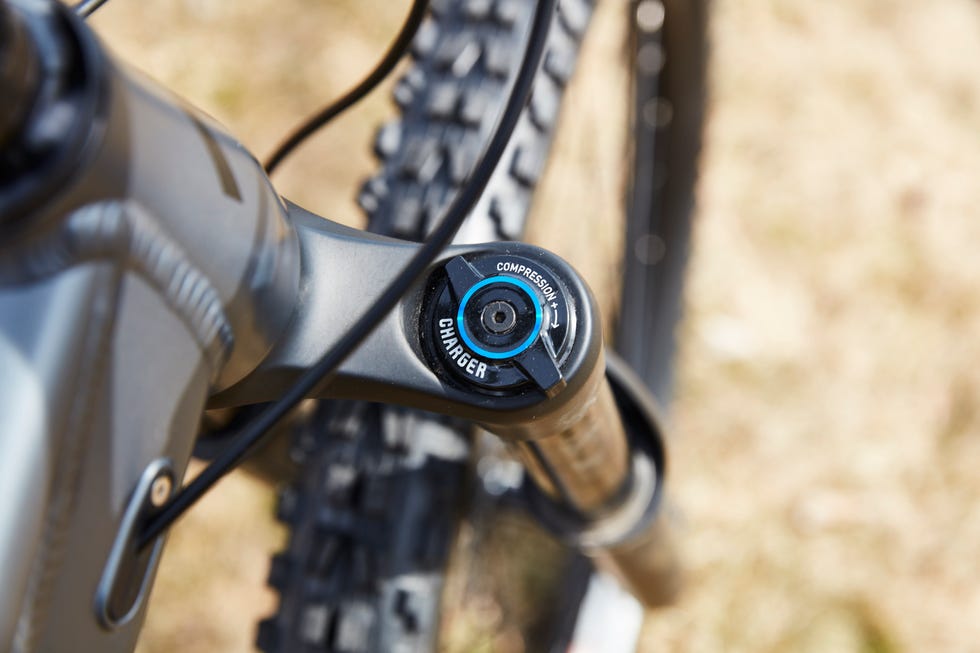 One of the standout features of the Transition Sentinel NX is its Speed Balanced Geometry. The bike's long reach, slack head angle, and steep seat angle work together to create a balanced ride that excels at both climbing and descending. This geometry allows for stable high-speed performance while maintaining agility in tight corners, making it a versatile companion on any trail.
5 Things We Love About the Transition Sentinel Alloy NX
Confidence-inspiring handling in technical terrain
Smooth suspension system for improved traction and control
Durable and reliable components for long-lasting performance
Versatile geometry that excels in a variety of riding conditions
Attention to detail in frame design and construction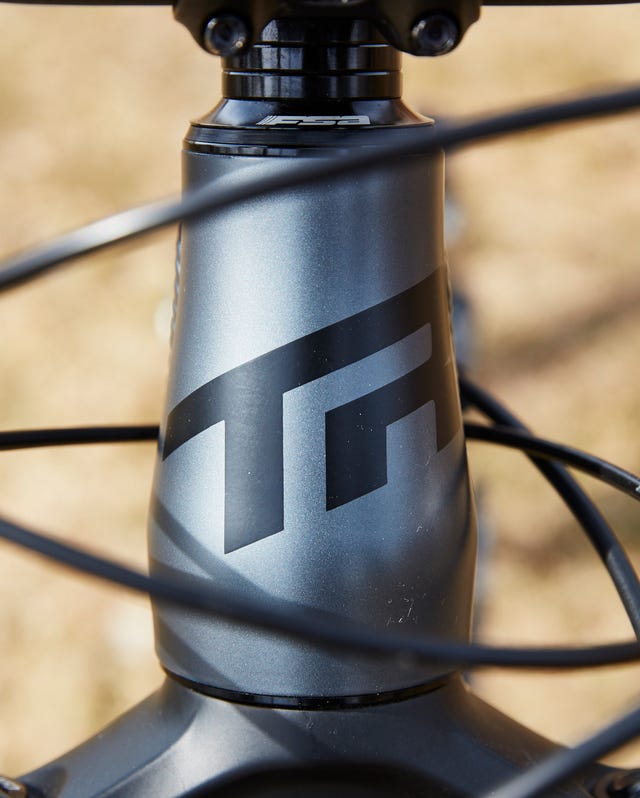 Cool Boutique Brand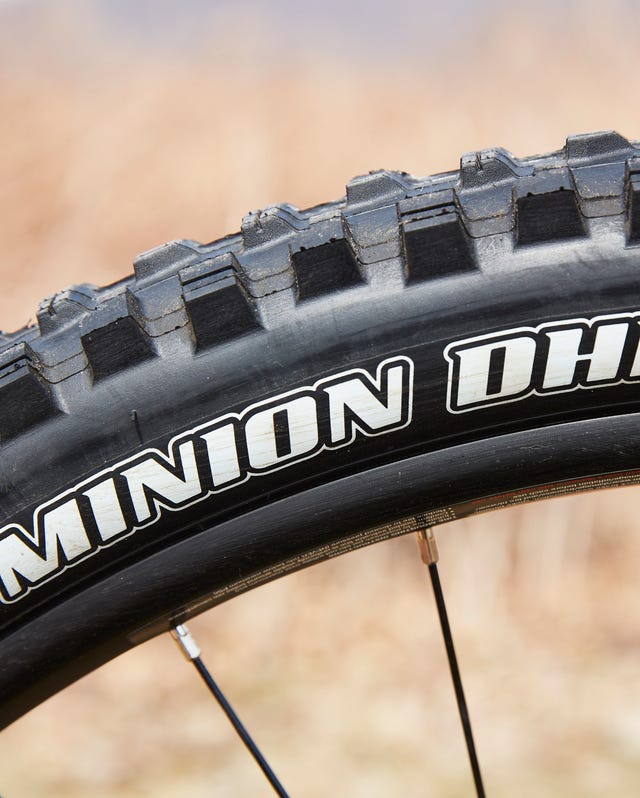 29-Inch Wheels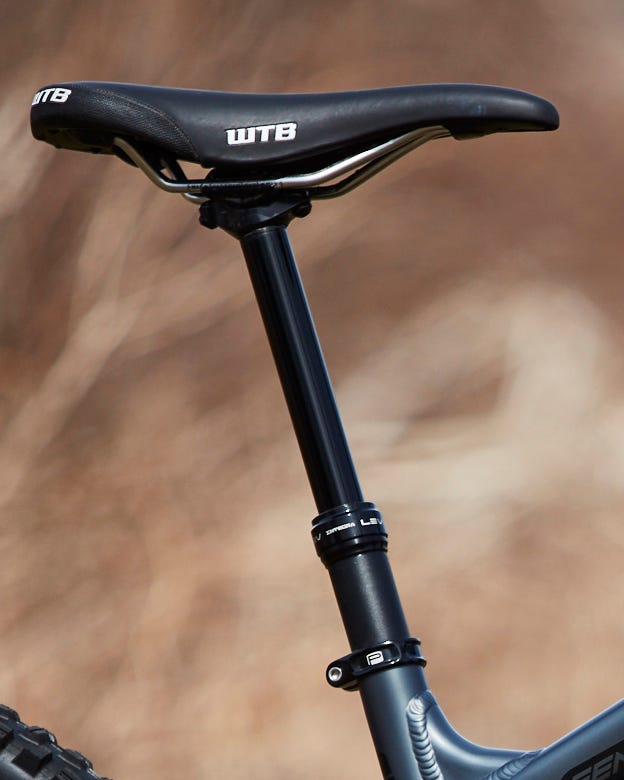 Dropper Post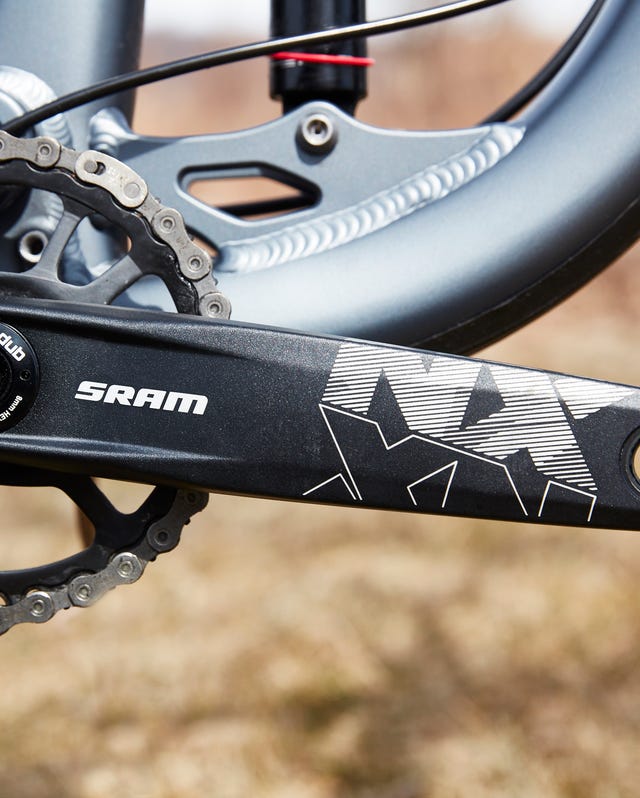 Solid Parts
Transition Sentinel Geometry
The Transition Sentinel NX boasts a modern and progressive geometry that enhances its performance on the trails. With a longer reach, slacker head angle, and shorter chainstays, this bike strikes the perfect balance between stability and maneuverability. The low bottom bracket adds to the bike's cornering prowess, allowing you to carve through turns with precision.
Performance
Despite its aggressive downhill capabilities, the Transition Sentinel NX doesn't compromise on uphill performance. The efficient pedaling platform, combined with the bike's lightweight design, ensures efficient power transfer and minimal energy loss on climbs. Whether you're tackling a long fire road ascent or grinding up technical singletrack, this bike is up for the challenge.
Downhill Dominance
When gravity is on your side, the Transition Sentinel NX truly shines. The bike's generous suspension travel, coupled with its progressive suspension kinematics, delivers a plush and controlled ride on the most demanding descents. The slack head angle and long wheelbase provide stability at high speeds, while the progressive geometry allows for nimble maneuvering through technical sections.
Who is the Transition Sentinel For?
The Transition Sentinel NX is designed for riders who crave versatility and want to conquer a wide range of trails. Whether you're a seasoned rider looking to push your limits or an intermediate rider seeking a bike that can handle any challenge, the Sentinel NX is an excellent choice. From flowy singletrack to technical rock gardens, this bike is ready to tackle it all.
The Transition Sentinel is the ultimate choice for avid trail riders. It strikes a balance between aggressive downhill performance and versatility, just slightly leaning towards the DH side compared to the Ripmo and Hightower. While it handles smoother trails with ease, its true passion lies in conquering rough and rocky terrain. In simple terms, it's a reliable companion for any challenge you throw its way.
If your main priority is reaching the summit at lightning speed, you may want to explore other options. However, if you're seeking a bike that will take you to the top and then deliver an exhilarating experience on every trail descent, regardless of difficulty, then look no further. The Transition Sentinel is the answer to your adventure-seeking desires.
Pros that Shine and Cons to Consider
Despite the mentioned cons, the Transition Sentinel NX has numerous strengths that make it a top contender in the all-mountain category. Here are some of the pros that shine:
While the Transition Sentinel NX offers an impressive array of features and performance, it's important to consider some potential downsides. One drawback is its weight, as the bike leans towards the heavier side compared to some competitors. Additionally, riders who prefer a more nimble and playful feel might find the long wheelbase and slack head angle less suitable for tight and twisty trails.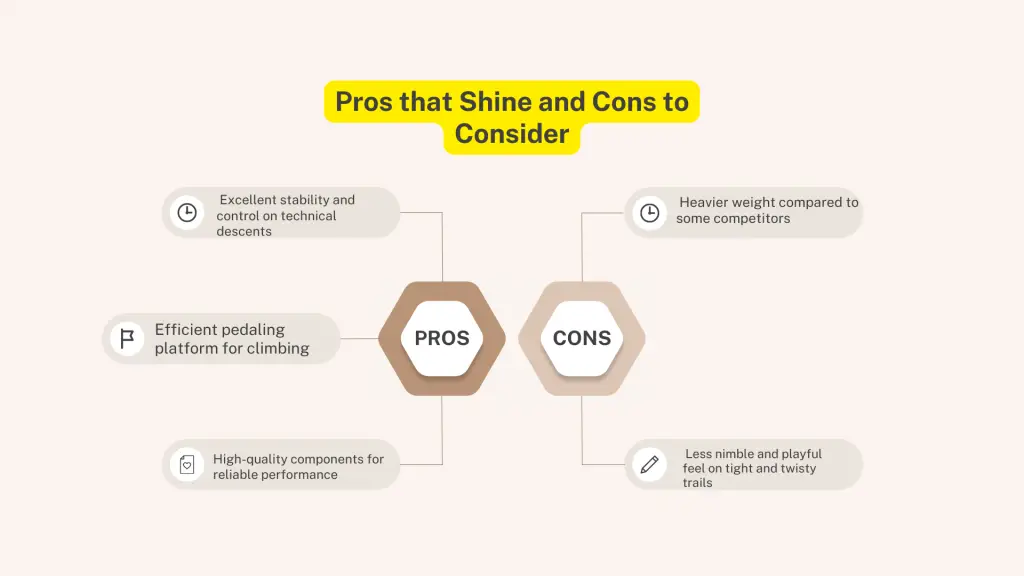 Where to Buy the Transition Sentinel NX
If you're ready to experience the thrill of riding the Transition Sentinel NX, you can find it at authorized Transition dealers worldwide. Visit the Transition Bikes website to locate a dealer near you and get your hands on this exceptional all-mountain machine.
Conclusion
In conclusion, the Transition Sentinel NX is a force to be reckoned with in the world of all-mountain bikes. Its impressive performance, versatile geometry, and attention to detail make it a standout choice for riders seeking a reliable and capable companion on the trails. Whether you're climbing, descending, or tackling technical sections, the Sentinel NX delivers a smooth and exhilarating ride that will leave you grinning from ear to ear.
FAQs
1. Can the Transition Sentinel NX handle steep descents?
Absolutely! With its generous suspension travel and progressive geometry, the Sentinel NX excels at handling steep and technical descents with confidence and control.
2. Is the Transition Sentinel NX suitable for cross-country riding?
While the Transition Sentinel NX is primarily designed for all-mountain riding, it can handle cross-country trails with ease. However, riders looking for maximum efficiency and speed on smoother terrain might prefer a dedicated cross-country bike.
3. What size wheels does the Transition Sentinel NX have?
The Transition Sentinel NX comes with 29″ wheels, which provide excellent rolling capability and stability on a variety of terrain.
4. Can I upgrade the components on the Transition Sentinel NX?
Yes, the Transition Sentinel NX allows for component upgrades, giving riders the flexibility to customize their bike to suit their preferences and riding style.
5. Does the Transition Sentinel NX come with a warranty?
Yes, Transition Bikes offers a limited lifetime warranty on the frame of the Sentinel NX, giving riders peace of mind and confidence in their investment.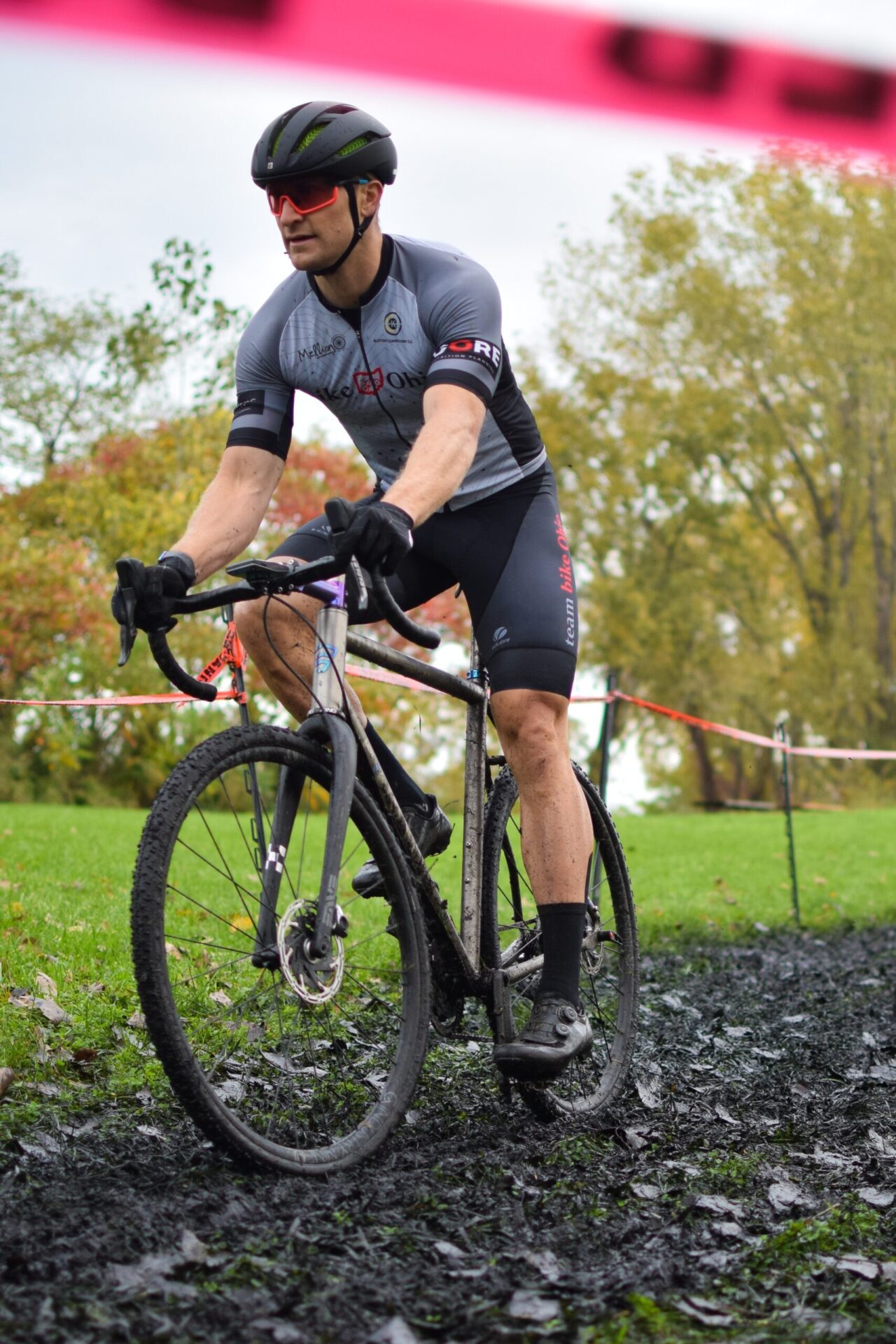 I am a bike specialist with a wealth of experience in mountain biking, road cycling, and bike travel. With years of testing and riding different bikes, I have developed a deep understanding of the mechanics, technology, and design of bikes. My passion for biking has taken me on countless adventures, and I have shared my knowledge and expertise with other bikers along the way. As an expert in the field, I am committed to promoting biking as a healthy, sustainable, and enjoyable way of life.